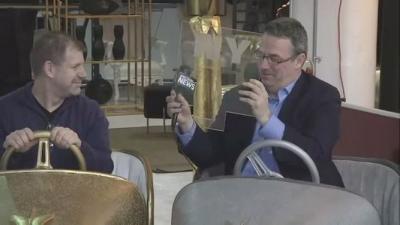 Queens Prop Shop Has Crafted a Real Name for Itself in Booming Industry
A prop shop in Queens is lending a hand in making magic happen for some of the biggest names in movies and television.
Prop "N" Spoon has been turning out everything from giant subway tokens to London phone booths for over the last 30 years.
The prop shop's main showroom in Long Island City houses over a million different items that have been used in shows like "Saturday Night Live" and "Orange is the New Black."
<!-