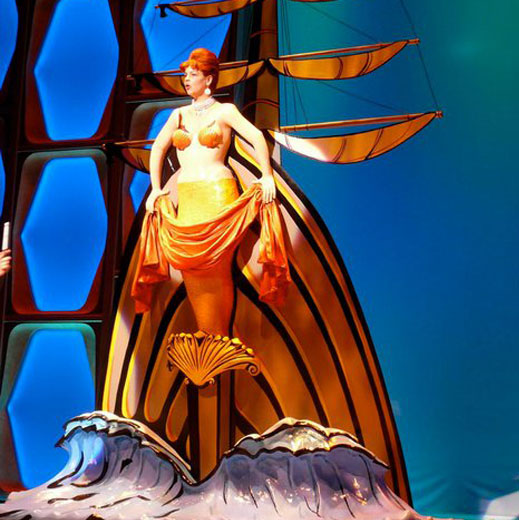 Fabrication
Hedy Ship featured in "How To Succeed in Business Without Really Trying"
"If you can dream it we can make it happen". From the initial concept, to the construction, and installation, we provide a seamless approach. Our custom fabrication shop Design, Machining, CNC Routing, Carpentry, Upholstery, Scenic Painting, Mold Making and High-end Finishes. Submit your request for pricing.

Read More Request Quote

In the News
Rahway company crafts props for stage and screen
HARLAN SILVERSTEIN may be the greatest Broadway success you've never heard of.

He's never belted out an 11 o'clock number and brought a crowd to its feet. He's never written show tunes. He's never received a Tony Award either -- in fact, he's never been eligible for a nomination.

A prop shop in Queens is lending a hand in making magic happen for some of the biggest names in movies and television.

Prop "N" Spoon has been turning out everything from giant subway tokens to London phone booths for over the last 30 years.